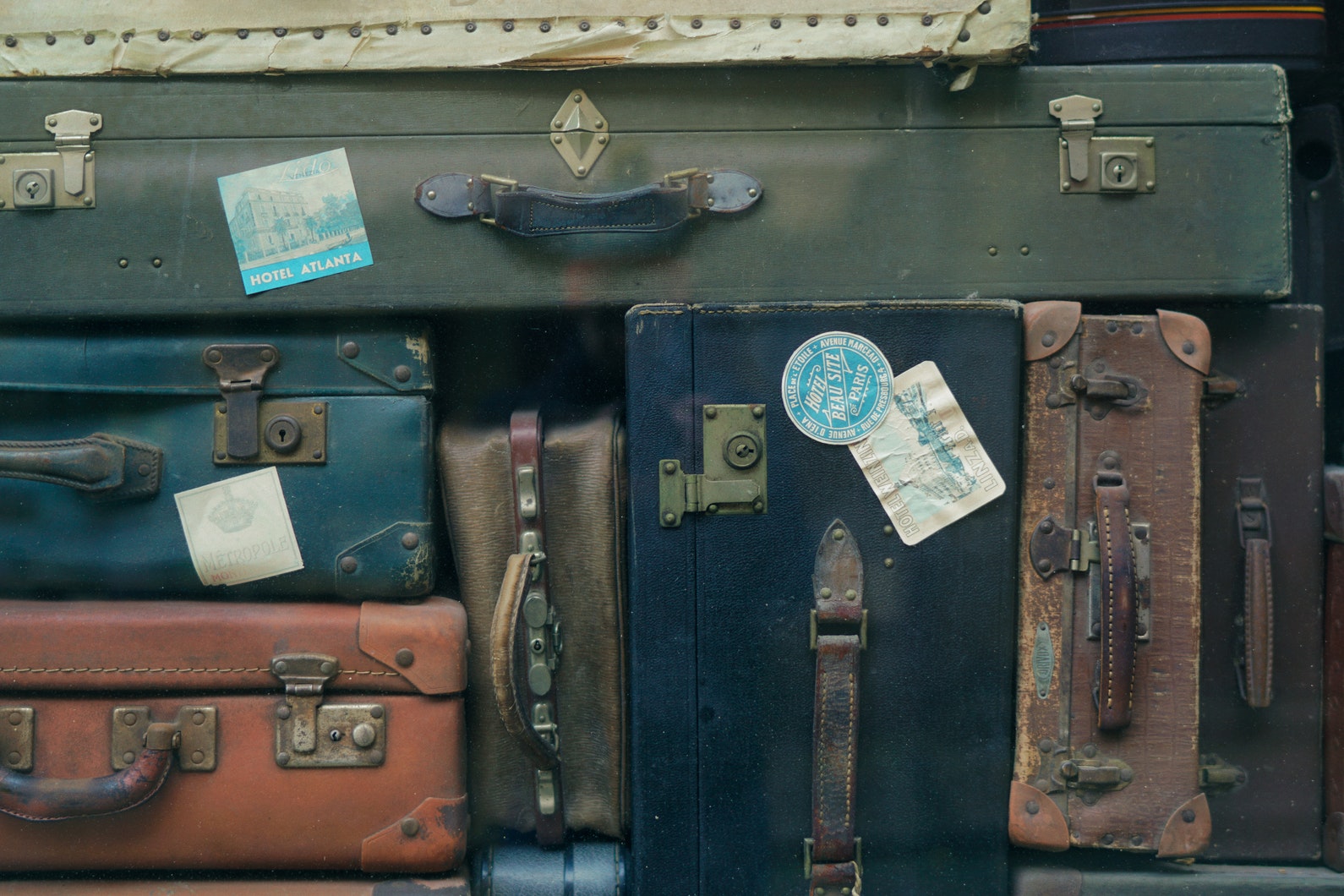 Have you ever been standing at the luggage carousel, watching people fight their way to the front and just start grabbing bags? I have been witness to a number of interesting scenes, including one where a guy grabbed my bag.
Now I use a band of colored tape around the handles of my luggage even my carry ons, all in the same color. Generally speaking a bright color works well.
My father suggested it and since then I mainly use pink gaff tape. The nice thing about the tape is that it doesnt usually leave that nasty adhesive goo behind if you need to remove it. And it is made from cotton which feels nice.
I buy my gaffer type from amazon.