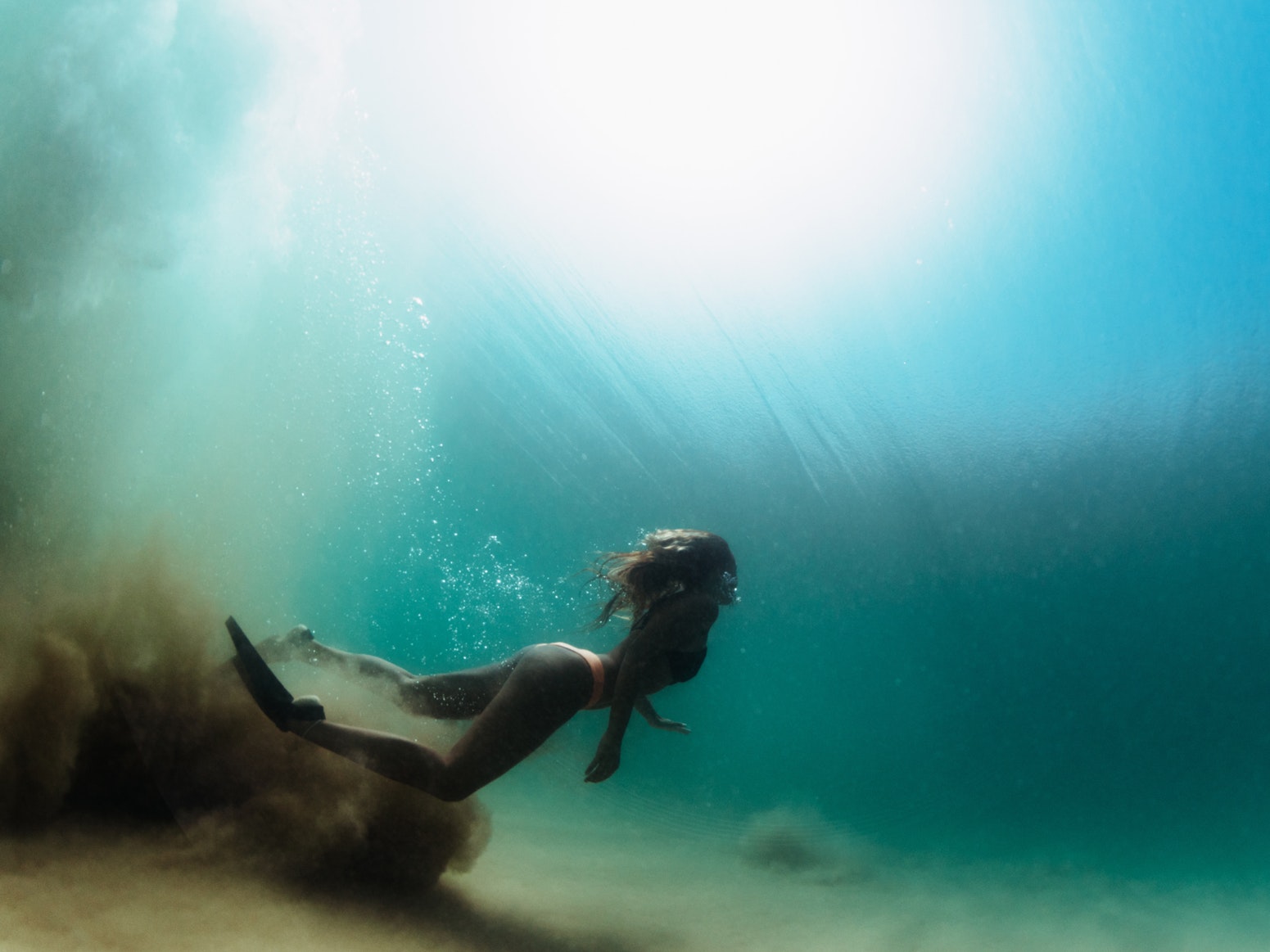 Just a quickie today. I am working to improve my kick. When you swim you need to have your motions flow smoothly. Kick from the hips. Make sure that you do not keep your legs completely straight (here is a good example). That means that you need to allow enough bend in your knees that you slightly break the water.
Your knees can bend but not too much. If you are kicking and your knees are coming down and forward, then you'll actually be propelling yourself backwards.
Make sure you're rolling your hips as you kick with each leg and that your legs are slightly turned inwards so that your feet aren't just slapping up and down.
Imagine you're kicking in a bucket. Obviously point your toes. This should work as a cue. You don't want to take big sweeping kicks, but rather smaller ones so don't kick any wider than the width of a bucket.
Kick faster not deeper if you want to move forward more.
Good form is the most important thing in pretty much every single sport, but much more so in swimming and running. It is easier to get it right from the start, and knowing the right drills to help with that will definitely put you at an advantage.
Swimming, unlike nearly every other sport, has no 'shock' movements.
Water workouts, by their nature, are 'replenishing'. Think of a rehabilitating runner, where do they start? With water-work. The water 'soaks up' injuries.