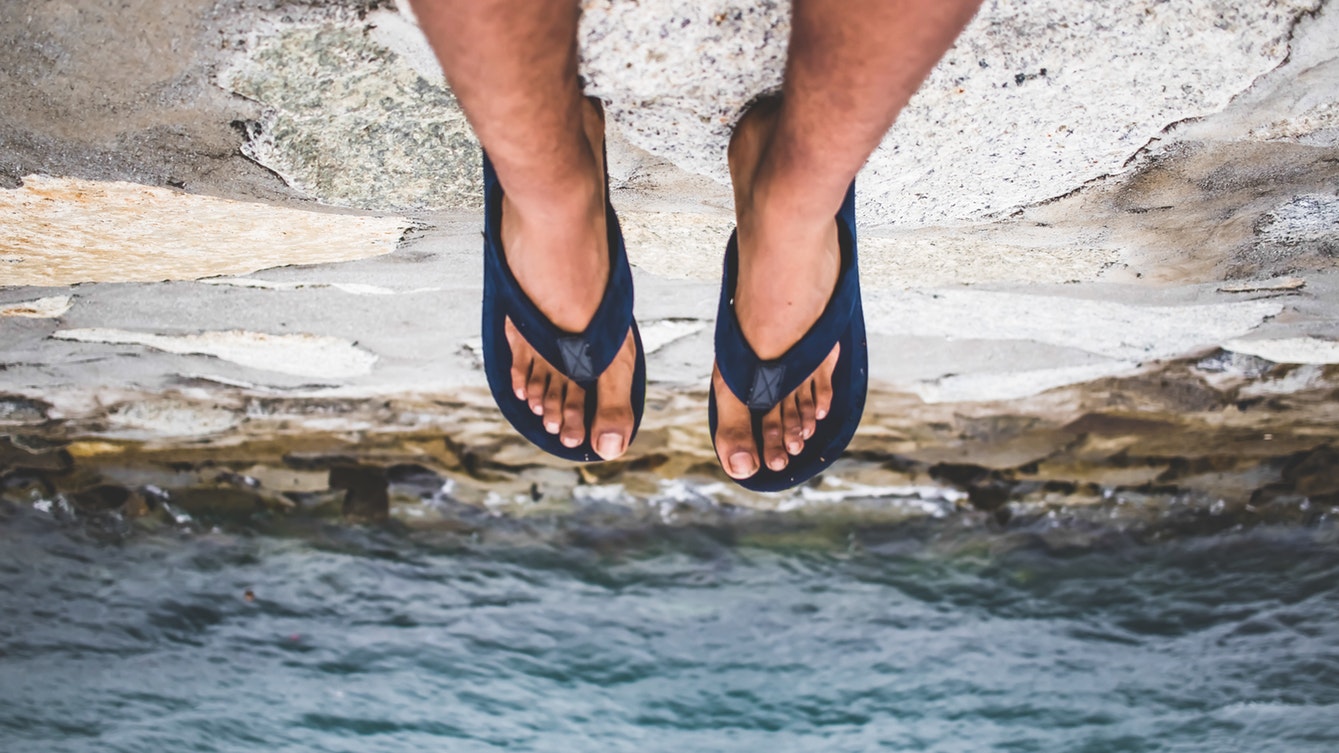 Rainbow Sandals!
I'm from California and have pretty much lived in Rainbows for most of my adult life. So I feel that I know a thing or two about flip flops, and while they are not considered fashionable in other parts of the country. In most warm weather states – from here on known as "The Good States" – you will see them everyday. Weather permitting or not.
When it comes to Rainbows the double layer is better, it will last a little bit longer, and is worth the slightly higher price.
They are offered in plenty of colors, but we will talk about light and dark. If you pick your first pair up I would also recommend a darker color.
I have owned lighter and darker, and the darker ones won't show dirt like the lighter tan ones do. Which really depends on the amount of wear. Like I said, I had them on most days. They look nice when combined with the right clothing.
Also, remember, and I say this with the utmost seriousness; do not get the sandals wet. Here I don't have that much of an excuse to do so but I have and I know other people who have done so and they will start to crack. They will also stain your feet if you wear them wet. Not that it impacts their life, a bit maybe, the sandals will still last you a long time, keeping them dry this just ensures they will last you longer.